STEP 1: Find What you Need
The first step to shopping is simply finding what you need. Visit our organic food catalog at here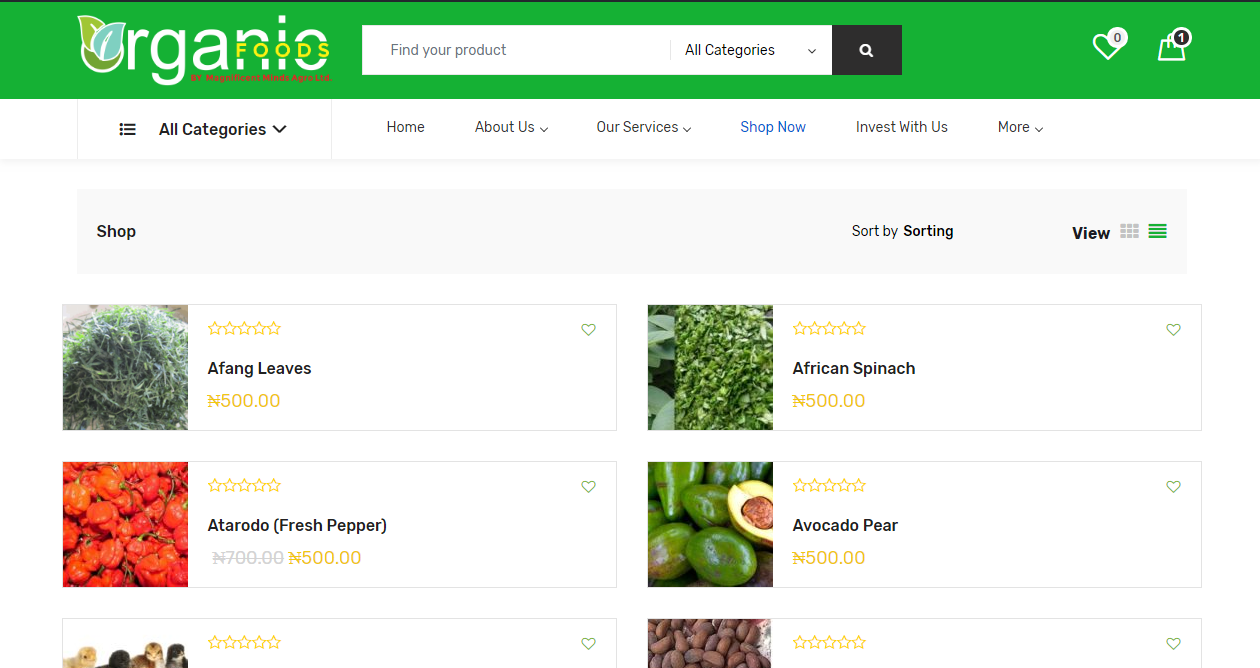 STEP 2: Add items to Cart
Select any item you need by clicking on it to view more details or simply hover on it to get a quick view of the item.
Now click add to cart or buy now button:
Some products are priceless since their prices change from time to time due to different factors. For such a product, simply call us to get the price.
STEP 3: Checkout
After successfully adding an item to your cart, you can either continue browsing or you can check out to go to the payment page where you will make payments.
On the payment page, you can log in or create an account, after which you will enter your shipping and billing details.
Finally, choose your payment method.
Getting Help!
We know that not everyone is tech-savvy, so if you find any issue or trouble using this site don't hesitate to contact us and we will be out here to help you asap.